The LivinRoof system is the latest development in conservatory construction, and is one of the best improvements to launch in the industry for a long time. The roof replacement is ideal for creating a living space that you can use all year round. If you've not heard of LivinRoof before and want to know more, read on for everything you need to know and feel to free to ask any other questions we haven't answered in this blog.
What is LivinRoof?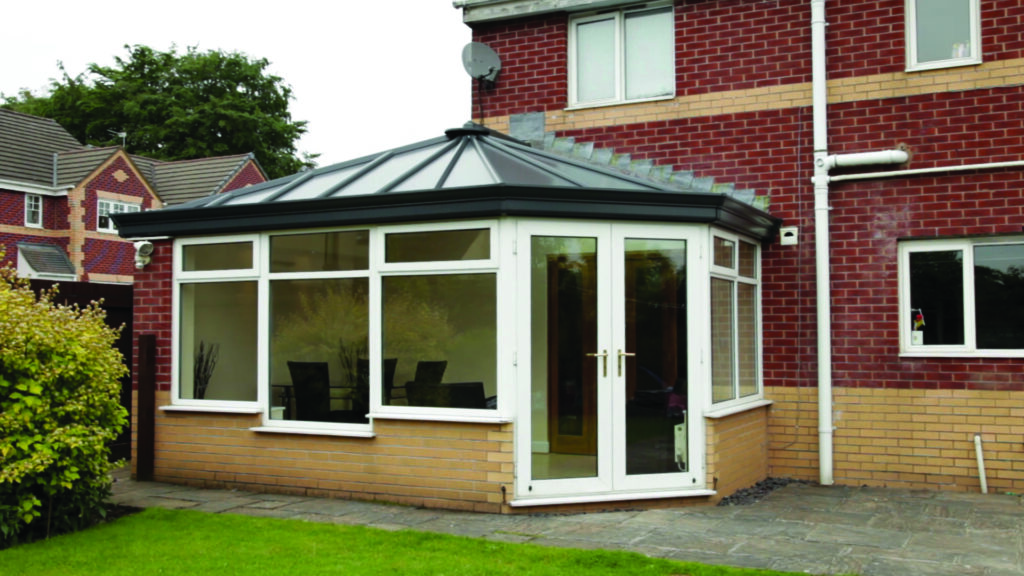 It is basically an alternative to the glass or polycarbonate roof which many conservatories are built with. It is the first roofing system to seamlessly combine solid and glazed roofing which allows the conservatory to be more thermally efficient. It is constructed from Kingspan insulation and insulated composite external panels. The roof system can also be tailored to insert glass panels wherever you like, to maximise the light filtering into the room. Outside the roof is finished in a grey colour but inside the room still has plenty of natural light.
Can I get it fitted onto an existing conservatory?
Yes, LivinRoof can act as a roof replacement for any conservatory. It can also be used when constructing a new home extension so anyone can benefit from the revolutionary roofing system.
Contemporary and Bespoke
With LivinRoof you have a lot of options to create a truly bespoke room. Firstly, you can replace any of the aluminium panels with glazed panels so you can decide where light enters the conservatory. Internally, you also have the choice of a vaulted ceiling or a suspended ceiling which makes the room feel cosier. For a contemporary feel, you can also fit lights and speakers around the stylish perimeter.
Thermal Efficiency
As well as offering a stylish design, the main advantage of the LivinRoof is to increase the thermal efficiency of the conservatory. The room often has extreme temperatures, being too cold in winter and too hot in summer. The LivinRoof provides better insulation than any other roofing system, which provides a warm room you can use all year round. Each LivinRoof is customised with a different amount of glass panels, but the product generally has a U value of around 0.18 – 15 times more efficient than an old glass roof or Polycarbonate roof.
Fast Install
LivinRoof is prefabricated, which means it can be fitted to your conservatory quickly and efficiently. This reduces time spent on site and disruption, so you can enjoy your new, efficient room straight away.
If you're thinking about building a conservatory you should definitely think about choosing LivinRoof. Get in touch if you have any questions or would like to arrange a fitting.
Share This Article